Take Home Teeth Whitening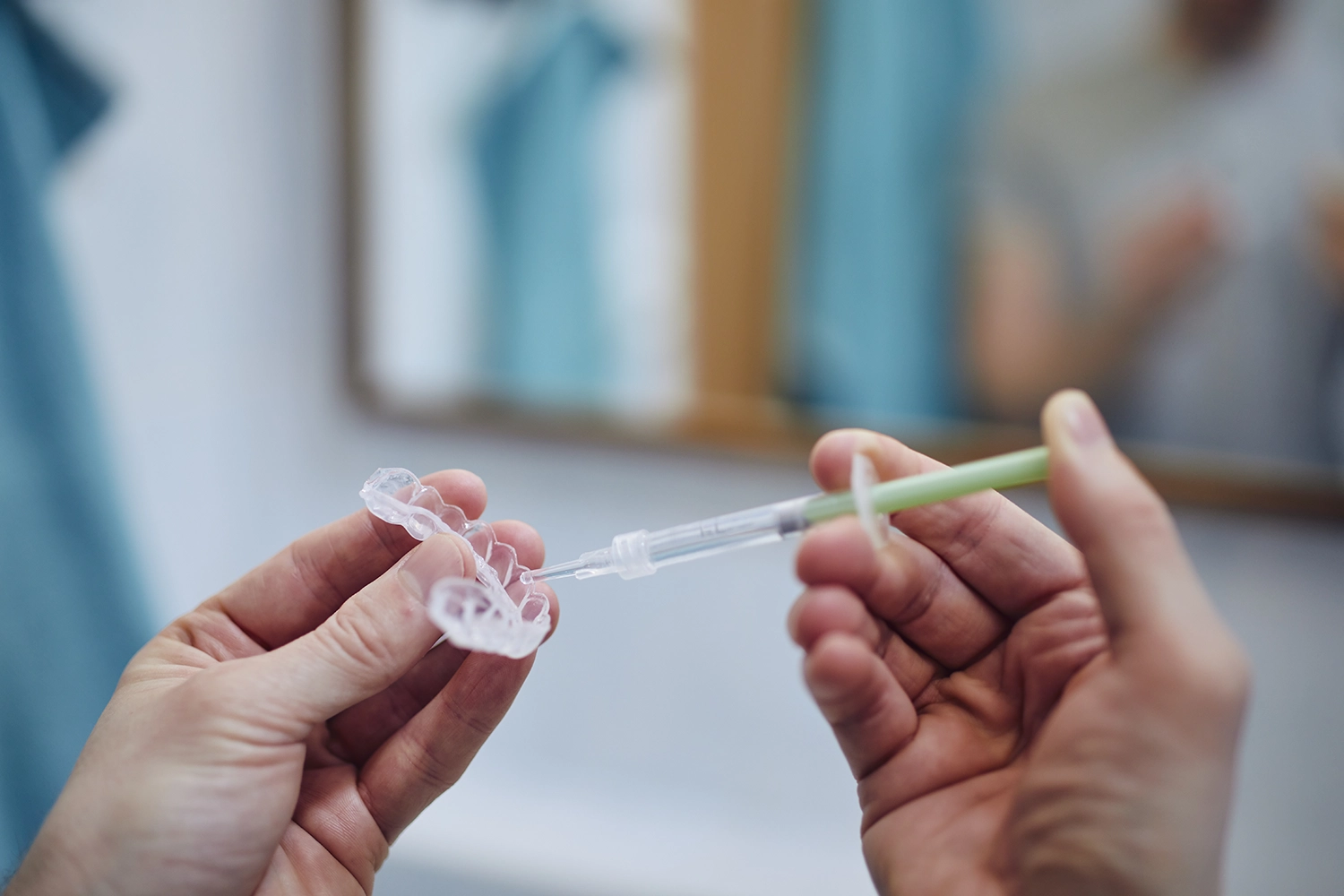 What is Dental Whitening?
Teeth whitening is a popular cosmetic dental procedure aimed at enhancing the appearance of a person's smile by lightening the color of their teeth. Over time, teeth can become stained or discolored due to various factors, including consumption of dark-colored beverages, smoking, aging, or genetics. Teeth whitening treatments employ safe and effective methods to remove surface stains and deep-seated discoloration from the enamel. There are two primary approaches to teeth whitening: in-office treatments performed by a dentist and at-home options using custom-fitted trays and professional-grade whitening gels. Whether seeking immediate results with in-office procedures or a more gradual improvement through take-home kits, teeth whitening can significantly brighten one's smile, boost confidence, and contribute to a more youthful and vibrant appearance. It's important to note that the effectiveness of teeth whitening can vary depending on individual factors and the cause of discoloration, and consulting with a dentist is advisable to determine the most suitable whitening method for specific needs.
How it works?
Take-home professional teeth whitening is a teeth-whitening treatment option that a dentist provides to a patient for use in the comfort of their own home. Here's how it typically works:
1.
Consultation: The process begins with a consultation with a dentist. They will assess the patient's teeth to determine if they are a suitable candidate for teeth whitening and discuss their goals and expectations.
2. Custom Tray Creation: If the patient is eligible, the dentist takes impressions of their teeth to create custom-fitted whitening trays. These trays are made to precisely fit the patient's teeth, ensuring even and effective whitening.
3. Whitening Gel: The dentist provides the patient with a professional-grade whitening gel, which is typically a higher concentration of hydrogen peroxide or carbamide peroxide than over-the-counter products. This gel is placed into the custom trays.
4. Instructions: The dentist provides detailed instructions on how to use the whitening trays at home. Typically, patients wear the trays for a specified amount of time each day, often for a few hours or overnight, over a period of several days to weeks, depending on the desired results.
5. Monitoring Progress: Patients may have follow-up appointments with their dentist to monitor progress and make any necessary adjustments.
Take-home professional teeth whitening offers several advantages over over-the-counter whitening products. It is more customized, uses higher-quality whitening agents, and is supervised by a dental professional, which can result in safer and more effective whitening with reduced risk of tooth sensitivity or gum irritation.